A De:brief 2020 Update
Posted: Monday, March 2nd 2020
Following the news that the in-person element of Shopify Unite has been cancelled, we have taken the sad decision to cancel De:brief 2020. Full refunds will be issued the week of March 2nd 2020.
Thank you to everyone who booked a ticket and to the 14 amazing Patrons who were generous in their support of this community event. We'll be back in 2021.
What's Next?
Given the level of interest in De:brief this year we know there's an appetite for the topics we would have discussed in Toronto. We are therefore looking at ways we can provide you with your annual dose of post-Unite analysis and opinion.
Once Shopify has announced their plans we'll be in a much better position to push forward with our programming and will be back in touch with further details.
Please follow De:brief on Twitter and Instagram for updates as we plan out what form a reimagined event will take.
Thank you for your support.
Keir & Kieran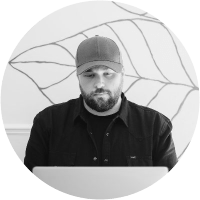 Here to Help
If you have any questions regarding refunds or any other aspect of the event please email keir@debriefevent.com.
Who's Behind De:brief?
Keir Whitaker and Kieran Masterton are your De:brief hosts. They've collaborated and worked together for almost a decade, including stints at Shopify. Together they co-founded Default — a new company dedicated to creating products and services for professionals working at the forefront of the Shopify Partner ecosystem.
Learn more by subscribing to The Default Podcast and their Shopify focused YouTube channel.